At GSquared Group, we're proud to be known for putting relationships at the core of everything we do.
Whether we're working with top technology talent or a trusted client, we take the time to truly understand what will make a connection successful.
Because, in the end, it's about your future or your business, and that is worth a personal connection.
How Did We Get Here?
GSquared Group is a woman-owned boutique technology services company in the Atlanta area. Founded in 2010, we are a premier provider of IT talent search, management consulting, and software development services.
We started GSquared Group with the belief that technology professionals craved a more personal touch from talent and solutions partners, and that somewhere along the way our industry lost this important quality that ultimately brings greater long-term value.
With a deep-rooted personal network cultivated over 20 years of experience, we knew we were in a great position to make a big impact using a more personalized approach. We are taking our industry "back to the basics".
We are proud to be known by our community for putting relationships at the core of everything we do. Whether we are working with top technology talent or a trusted client, we take the time to truly understand what will make a connection successful.
Core Values
GSquared is governed by a series of core values and principles that drive our success. They're important to us. They guide us in everything we do. And we'd like to take a moment to share them with you.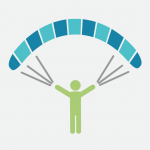 Trust
What can we say? It means everything to us.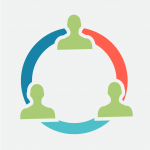 Relationships
It's the core of our business. Skills can be tested but knowing what it takes to make a partnership successful must be learned and cultivated.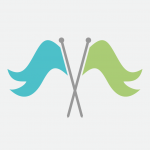 Teamwork
To us, teamwork means celebrating our victories, as well as yours. Because when all is said and done, we're all on the same team.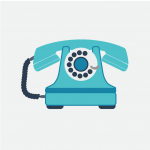 Communication
Open. Honest. Respectful. Genuine.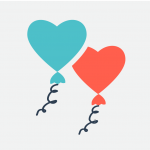 Community
Connection to community is critical. We give back to ours and we support your efforts to give back to yours. We'll even help you do it.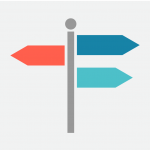 Integrity
We believe in doing what is right, not what is easy. And making it a habit.
Joan Guillory
Joan has been creating connections since 1993. Those connections, combined with her strong sense of loyalty and integrity, created the foundation for GSquared Group in 2010.
Joan holds an MBA in Finance from the University of Houston, where she also earned a BBA with a marketing concentration. She lives in Alpharetta and when she's not acting as a hub in Atlanta's technology community, she can be found spending time outdoors with family and friends.
Founder & CEO
Jennifer Mitchell
Jennifer is the Managing Partner for GSquared Group. She holds a Business Administration degree from the University of Georgia and has an extensive background in sales, marketing, recruiting and business development. She has a passion for nurturing IT talent and when she's not in the office enjoys entertaining friends and family and spending time with her two young boys.
Managing Partner
Ashley Leone
Ashley is the VP, Finance & Operations for GSquared Group. She received her BA degree from Georgia State University. When she's not working, she enjoys spending time with her husband and 2 kids and day dreaming about the beach.
VP, Finance and Operations
Chris Talamas
Chris is a Senior Recruiting Executive in the Technology Staffing Industry with extensive experience managing recruiting teams. His areas of expertise include managing successful recruiting teams, building long lasting business relationships, process improvement strategies, building cohesive stable teams and is excellent at bridging the gap between sales and recruiting. Outside of his professional career, Chris enjoys spending time with his wife and 2 daughters.
Recruiting Manager - Technology & Operations
Shannon LaPres
Shannon is a Senior Technical Recruiter with over 14 years of IT recruiting experience specializing in the Atlanta market. She has a Bachelors in International Business from Auburn University. She is very passionate about recruiting and enjoys making each person's unique experience a fun and exciting one. She thrives on building long term relationships. When not recruiting, Shannon enjoys spending time with her husband and 7 year old son.
Senior Technical Recruiter
Ben Reynolds
Ben has been recruiting for four years in multiple industries. He graduated from KSU with a degree in World History and Philosophy! When he isn't working, you can find him hiking and camping in the mountains with his wife and son or hanging out at a local record store.
Technical Recruiter
Catherine Ashford
Catherine has been working in the Atlanta technology marketplace for over 20 years. During her career, she has represented firms providing software development, technology services and software platforms to Fortune 1000 corporations. She is committed to helping clients and excellent IT talent connect to create technology that provides competitive advantage to their business. Outside of work, Catherine enjoys reading, hiking, and all things outdoors.
Client Executive
Caitlin Campbell
Caitlin graduated from Kennesaw State University with a BS in Math & Chemistry and a minor in Data Analytics. During her time at Kennesaw she had the opportunity to study abroad in India. She is very family oriented and loves to travel! She joined GSquared in 2017 and has been a great addition to the team.
Operations Manager
Pam Campbell
Pam has been the Human Resources Manager with GSquared Group since 2013. She has a BS degree with a major in Operations Management and a minor in Mathematics from Auburn University. When she's not working, she can be found lounging by the pool or being pulled in different directions with her two older children.
HR Manager
Jeremy Joiner
Jeremy has been in the IT Staffing and Consulting world for 19 years, with the goal of learning to become a better person every day.  He graduated from UGA with a degree in Real Estate and has a strong entrepreneurial approach to everything he does.  He enjoys running, playing golf and being outdoors with his wife and two daughters.
Client Executive
Nancy Thompson
Nancy is a Senior Technical Recruiter with a passion for uncovering unique and compelling ways to inspire and connect people to help promote technology, volunteerism, and Atlanta as a global leader! Living by the mantra 'you have to give to get", she values service as a priority. An avid tennis player, Nancy also loves hiking, crafting, and the outdoor life.
Senior Technical Recruiter