We've spent over two decades building a network of extraordinary executive-level consulting talent and thought leaders and connecting them with our client executives. Engagements in these disciplines are custom-tailored to your business needs and are specifically designed to develop and manage the solutions you need to resolve your company's most mission-critical problems. This drives value and resolves issues at better price points than those offered by large consulting firms.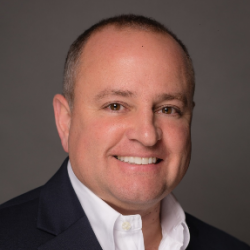 Andres A. Salinas
Management Consultant
Mr. Salinas has over 30 years of experience with a focus on management consulting and leading high performing teams that specialize in business strategy, program management, organizational transformation, and operational improvement. He joined LogistiCare as the Senior Vice President of Program and Process Management in 2017. As a member of LogistiCare's executive team, he is responsible for the oversight and execution of enterprise program management, transformation, and process improvement initiatives. Prior to joining LogistiCare, Andres served in various leadership capacities at McKesson Technology Solutions, Booz Allen Hamilton, and BearingPoint implementing enterprise-wide programs focused on internal strategy, program management, process improvement, and operational efficiency.
Andres earned his MBA in Business Strategy & Marketing from The College of William & Mary (Virginia), and his BBA in International Business from James Madison University (Virginia). Prior to starting his business career, Andres served as an intelligence officer and staff officer in the U.S. Coast Guard.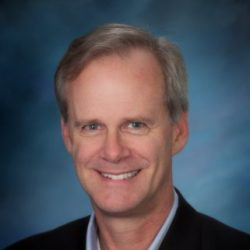 Rob Davis
Consultant
Rob is a leader at the intersection of where marketing meets technology. In today's digital economy, it is critical that companies use this intersection point to grow their businesses, better serve their customers and defend themselves from the competition. Rob works with businesses to achieve these goals by helping them transform their marketing capabilities, processes and technologies.
Prior to starting Magellan Partners, Rob was a leader in multiple consulting and technology organizations. In his role as a Senior Managing Director at Accenture, he built and directed a global digital marketing team within the Accenture Digital organization. In this role, Rob and his team of management consultants solved some of the most challenging marketing strategy, operations and technology problems for Global 2000 organizations. Prior to Accenture, Rob held leadership roles at PwC, Teradata and Dun & Bradstreet.
Rob holds a bachelor degree in Economics and Computer Science from Middlebury College.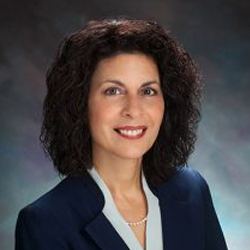 Cigdem E. Delano, PMP
IT Strategist
Cigdem E. Delano, PMP, is a passionate IT strategist who helps empower corporate leadership and investors of both emerging and lucrative companies to actualize their business goals through innovative IT solutions. To date, she has garnered over two decades of extensive expertise across multiple industries.
From CIO advisory services and growth acceleration to IT transformation and IT strategy development, she is here to help each valued client with their information technology related needs. Furthermore, she has extensive experience in addressing and removing IT pain-points that could make or break a business, including but not limited to technology gaps, deficient services, and missed deliverables.
Cigdem spent nearly 16 years as a CIO, CTO, COO, and Deputy Executive Director for an array of prominent companies and organizations, such as PSA Healthcare (now Aveanna Healthcare), Orion HealthCorp, Morehouse School of Medicine, and Georgia Technology Authority. Through the course of her multifaceted career, she has effectively spearheaded organizations of all sizes, ranging from 15 to 600 employees, as well as budgets from $2.5M to $150M. In each of these positions, Cigdem was responsible for every aspect of the IT organization which she transformed from low performing, reactive, and unengaged to state of the art, customer centric, and high performing.
She received her BS in Information and Computer Science from The Georgia Institute of Technology in Atlanta, Georgia. Please reach out to Cigdem for all of your CIO Advisory and Fractional CIO needs.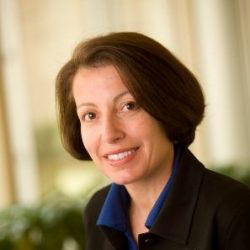 Diane Barton
Subject Matter Expert – Marketing, Communications, & Customer Experience
Diane Barton has more than 25 years of corporate and consulting experience in marketing, communications and customer experience.  She's built, led, and transformed teams in B2C and B2B organizations.
Industry Experience:  Retail, Healthcare, Automotive, Corporate, Consumer Products, Publishing
Competencies:  Marketing strategy, planning, implementation and organizational alignment.  Change management and communications strategy, planning and implementation.  Contract negotiation, agency search & management, purchasing of marketing services, branding, media planning, trade shows, meetings, events, internal & external communications, public & media relations, executive media coaching, research, Net Promoter, loyalty driver determination, customer segmentation, customer personas, analysis, journey mapping, reporting, dashboard creation, SEO, SEM, couponing, CRM, call center operations, customer support team design and implementation, meeting facilitation.
Software/Tools:  Salesforce, Sage, Visio, PowerPoint, Excel, MS SharePoint, Concept Draw
Sample Engagements
Cox Automotive – Marketing and Customer Experience Leader:  Led geographically dispersed marketing team for this global entity.  Responsibilities included marketing strategy, planning, budgeting, research, branding, advertising, promotions, trade shows, internal & external communications, social media strategy, media relations, collateral creation, digital presence and tool creation, new product introductions, call center operations, and customer digital self-service project leadership.
Coca-Cola Refreshments – Change Management & Communications for Large Cloud Migration Program:  Augmented in-house IT communications team in delivering strategy and execution of change management and communications for an organization-wide cloud migration project.  Deliverables included change management plan, newsletters, weekly updates, targeted and general messages, crisis communications and customer messages for SAP and non-SAP migrations.
Kimberly-Clark – Change Management & Communications for Business Reporting Technology Platform Launch:  Led change management and communications for the launch of a new reporting platform for Kimberly-Clark North America.  Created strategy, plan and elements for comprehensive program that impacted thousands of employees.
Angelica – Marketing Strategy, New Product Launch, and Customer Support Redesign:  Created consolidated marketing strategy for this industry leading provider of linens to hospitals and clinics.  Led product launch program for reusable isolation gown.   Addressed declining customer satisfaction scores with research, testing, and complete redesign of customer support organization.  Leveraged technology to bring consistency to a geographically dispersed team.
Chattahoochee Nature Center – Strategic Marketing Consultant:  Led rebranding program and marketing for 40th anniversary.  This included creation of a strategic marketing plan, rebranding, update of all marketing materials, and creation of a social media plan.  Introduced guest journey mapping, analysis, and recommendations.
Auto Auction Services Corporation – Planning Meeting Facilitation, Customer Support Team Improvements, Corporate Communications Lead:  Facilitated off-site strategy session with largest clients to develop joint product roadmap based on combined priorities and goals.  Redesigned customer support organization this included creating and meeting budget, selecting tools, leveraging best practices, creating process flows for interactions, training, goal setting, agent and department measurement, and reporting dashboard for leadership.  Provide strategy and execution for corporate communications.  Includes advertising, website copy, press releases, white papers and newsletters.
Graeme Payne
Cybersecurity and Technology Risk Consultant, Public Speaker and Advocate
Graeme Payne is a Cybersecurity and Technology Risk Consultant, Public Speaker and Advocate. He has many years experience in IT risk and cybersecurity consulting and IT management. He was as a senior executive at Equifax and was a key player during the 2017 Equifax Data Breach. He testified to Congress and other agencies as a result of investigations into the Equifax Data Breach. Prior to Equifax, Graeme held executive roles at Ernst & Young and Wipro Consulting. He is a Certified Information Security Professional and Certified Information Security Manager. Graeme specializes in cybersecurity strategy, incident response, and educating/coaching executives and boards on cybersecurity.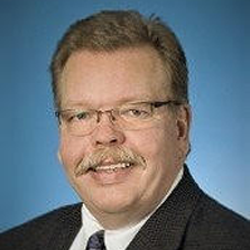 Darryl W McCaskill
Executive
Darryl is an experienced executive with a demonstrated history of repeated successes and trusted partnerships. Skilled at adding value through practical solutions, Darryl has extensive experience in Technology, Retail and Operations. Darryl has held Senior Executive roles at Mogean (a geo-spacial analytics and data science organization), Softvision (IT Services and Digital Transformation organization) and Macy's Technology. Darryl serves as a Mentor at the Advanced Technology Development Center at Georgia Tech.
Areas of expertise include Retail Enterprise Data and services, Credit, Merchandising, Human Resources, Marketing and Finance systems. Core areas of expertise include Customer Data Governance, Legacy Application Modernization roadmaps and strategy, Portfolio Management, System Rationalization, Enterprise Program Management, Systems Consolidations, ERP Implementation, Project/Process Governance, and PCI/Privacy.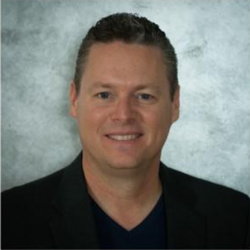 Jim Mason
Executive
Jim has deep experience delivering retail technology for some of the world's best retailers. He has a passion for bringing people together to solve tough challenges. He is skilled helping to identify root cause and then building a solution or plan of action to get results.
Prior to founding N8, Jim was head of the Products Division for Softvision which delivered inventory optimization solutions for omnichannel retailers. He was also a technology leader with Macy's for 25 years focused on leading teams to deliver innovative solutions.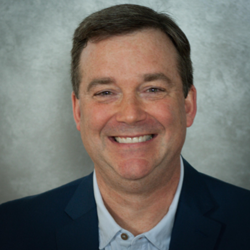 Dave Seeley
Executive
Dave has a passion for solving problems by enabling data to generate insights and drive actions. He has a unique combination of skills and experience in that he is Data Scientist who has also been a Buyer and a Planner. He knows retail. He knows technology. He knows how to combine them into valuable solutions.
Dave currently leads product development at N8. Prior to founding N8, he was a key retail technology leader with Macy's. Additional areas of expertise include Software Development, Machine Learning, Omnichannel Merchandising, and Analytics.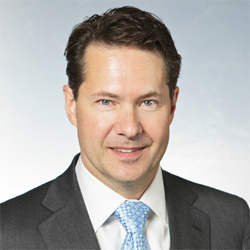 Andy Mitchell
IT Executive & Strategist
Andy is a solutions-focused Senior Executive with more than 25 years of success across the hospitality, finance, healthcare, transportation, and entertainment industries. Leveraging extensive experience in strategic business development and general management, he is a valuable advisor for an organization seeking guidance in executing and managing a large-scale change or transformation.
His broad areas of expertise include IT, project management, employee retention, healthcare, software development, real estate, and facilities management.
Throughout his executive career, Andy has held leadership positions with Hopping Mad Monkey, nThrive, MedAssets, InterContinental Hotels Group, Fiserv, and Delta Technologies, a subsidiary of Delta Air Lines.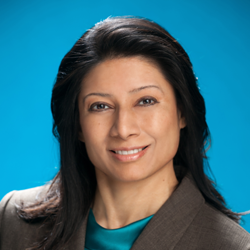 Malini Desai
IT PMO & Technology Leader
Malini Desai is an accomplished management consultant and passionate leader skilled in aligning business priorities with IT and driving transformational initiatives from roadmap definition through to operational fruition. With 20+ years of demonstrated success in Technology, Strategy and Operations, Malini is a versatile key utility leader and a strong collaborative partner who takes a results-driven "right-sized" delivery approach optimized for the client's environment and goals. Described by her colleagues as a trusted advisor and an execution specialist, she has built PMO and teams from the ground-up and is adept at leading diverse global teams to deliver complex products/projects on time and on budget, without compromising security, quality or customer satisfaction.
Furthermore, Malini shares her knowledge and expertise by coaching and mentoring less experienced professionals and volunteering for local non-profit organizations and city government.
Specialist- Roadmap development, Program & Project Management, Traditional/Hybrid Agile delivery methods, Agile Transformations, Release Management, Enterprise roll-out programs (eg Windows 10, Office 365, Cloud-based systems, Desktop-As-A-Service, Infrastructure-As-S Service, Financial & Merchandising applications), Operations Management, Organizational Change Management, Governance Models.
Industries- Cable/Telecommunications, Mergers & Acquisitions, Healthcare IT, HCM Implementations, Insurance, Financial Services, Retail, Point of Sales systems, Marketing & Advertising, Fuel Management systems.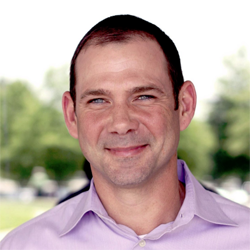 Allen Webb
Technology Executive
Allen has held various positions of increasing responsibility throughout his career across multiple lines of business including Omni-Channel retailing, Marketing, Merchandising, HR and Finance. Allen has spent his career delivering business value through technology.
Allen is a seasoned IT executive proficient in the opportunity assessment, definition and delivery of cost effective, high performance / at-scale technology initiatives across a wide spectrum of platforms and business functions. Allen has an established track record of success leading enterprise wide systems solutions, technology adoption, organizational transformation and change management.
Allen holds a degree in Management Information Systems from the University of Georgia.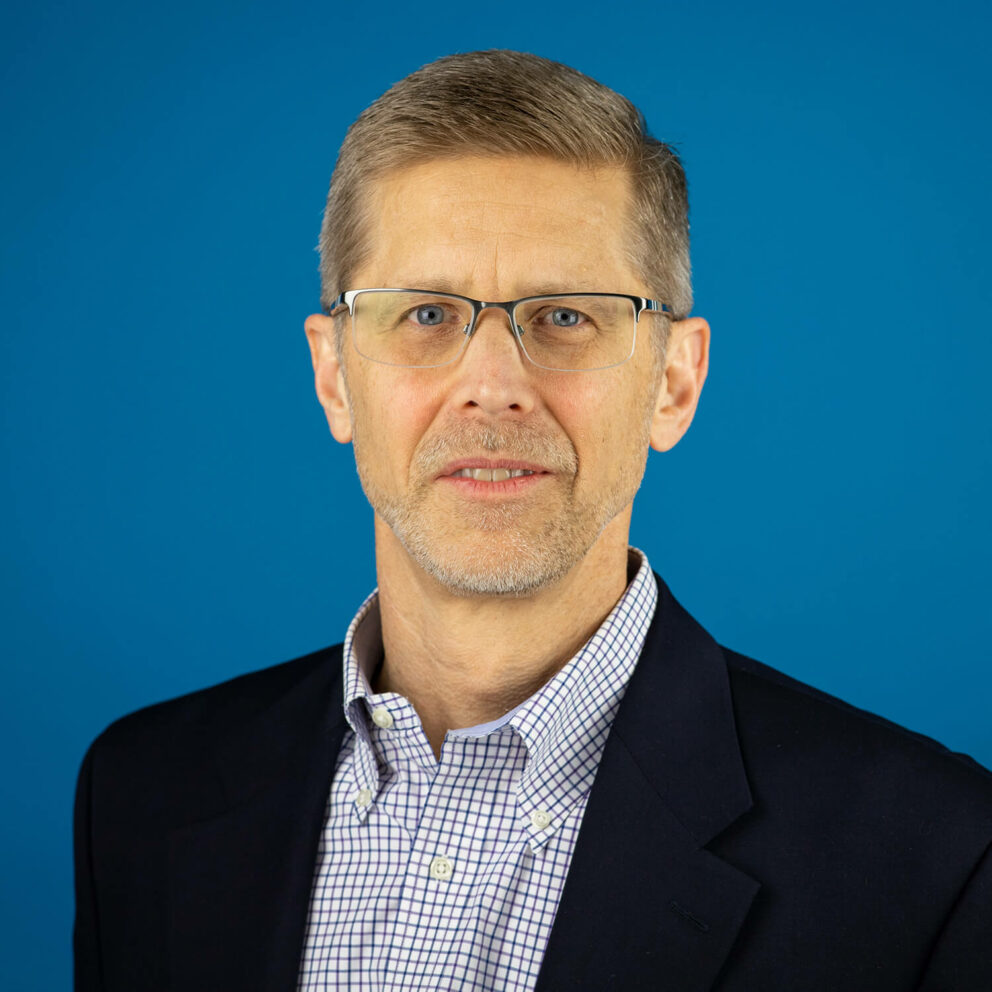 Stan Kubis
Technology Executive
Stan Kubis is an accomplished and innovative leader, delivering customer-focused solutions from strategy development to project execution and operations. He is a critical thinker, strong communicator, influencer, and adept at senior leader/C-level stakeholder management and engagement. Kubis is a builder of business-aligned and responsive IT organizations, with streamlined operations and optimized costs. He has worked in a variety of industries, for- and non-profit, led small and large teams / budgets (140 staff and $60 million operating), and managed centralized and distributed delivery models.
Kubis recently served as Senior Vice President and Chief Information Officer for Boys & Girls Clubs of America, the largest network of facility-based youth development organizations with 1,050 affiliates operating 4,600 clubs, 60,000 employees and 375,000 volunteers, serving 4 million youth annually. At BGCA he was responsible for IT strategy and developing sponsor partnerships to support improvements in organizational capability and services. This included the redesign of a club-facing extranet, developing the strategy and blueprint for a digital youth engagement platform, and co-sponsoring the implementation of a common Club Management System across the enterprise. He is experienced with cybersecurity and data privacy, having led cyber-attack recovery efforts and communications, and establishing safeguards to reduce ongoing risk.
Previously, Kubis was responsible for Global IT Solutions strategy and direction while leading North American IT Solutions for Plexus Corp., a contract electronics manufacturer. His scope of responsibility included all internal and external customer-facing applications and services, including ERP, shop floor, product management, finance, B2B/EDI, business intelligence, productivity and collaboration tools, application integration and service desk.
At Kimberly-Clark Corp., a consumer products company, Kubis initiated and led a variety of global and first-of-a-kind roles. In his last assignment, Kubis started IT Strategy and Enterprise Architecture services and developed IT's strategic planning process and global IT plan. Prior to that, Kubis ran Global Application Hosting services and applications development teams. He has extensive international experience, having lived in London, UK and Bangkok, Thailand where he led EMEA Technology Services and started the Asia/Pacific IT organization. He gained M&A experience conducting due diligence for K-C's acquisition of Scott Paper.
Kubis began his career with Arthur Andersen Consulting (now Accenture), in New York City and Atlanta, where he proposed and delivered engagements in a variety of industries and government sectors.
A native of the New York City area, Kubis earned a Bachelor of Science with a major in Accounting from St. John's University in New York. He is married, has two children, and lives in Roswell, GA.